Auto Repair & Service for Gresham, OR
---
What Are You Looking for in an Automotive Shop?
Are you new to Gresham, OR?
Are you new looking for a dealership alternative in Gresham, OR, for your vehicle's service, repair and maintenence needs?
Are you looking for an auto repair shop that specilizes in your car, truck or SUV?
Are you not happy with your current mechanic?
Are you looking for a neighborhood auto repair shop you can trust?
Are you looking for a family owned, independent automotive service and repair facility in Gresham, OR?
Are you looking for an automotive service center that treats you like a part of their family?
Finding a Gresham, OR Auto Repair Shop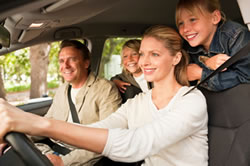 At K&M Auto Service, we want to make finding a good automotive repair facility for people living in Gresham as easy and painless as possible. We know selecting an honest and reliable auto repair shop is not always an easy process.
Safety, quality, service and trust is what we build our reputation on—one satisfied customer at a time. We want you to tell your friends, family and neighbors about our automotive service.
Some of the scheduled maintenance & services that your car, truck or SUV may need include:
We look forward to maintaining, servicing or repairing your car, truck or SUV for years to come.
Call us at (503) 235-1485, or click here to contact us online and set an appointment—Let us become your auto repair shop.
Auto Service Gresham, Oregon
K&M Auto Service has had many Portland area locations including our Gresham, Oregon location on Halsey Blvd for many years. Our company has been operating on referrals and word of mouth from satisfied customers since 2007 and we hope to continue that tradition moving forward. We stand behind the work that we provide for the folks of Gresham and we are proud of the impeccable reputation that we have built through great quality work combined with a passion for customer satisfaction. Our Gresham Auto Service provides all sorts of repairs including transmission & clutch repairs, rebuilds and replacements for trucks, cars, SUV's and 4×4's.
We also offer a fleet maintenance program in Gresham for work trucks as a preventative measure to maintain work vehicles for several years longer than they would without regular maintenance. For more information about this service or any of our other Gresham Auto Services please call our Halsey location at (503) 252-9577.